Supporting your Independent Health Facility
The SIMMS Enterprise extends far beyond the walls of the healthcare study provider and into a multitude of other critical information providers and services. SIMMS directly connects with referring physicians, provincial payment registries, and the Ministry, which is essential to the overall efficiency and effectiveness of our clients' operations.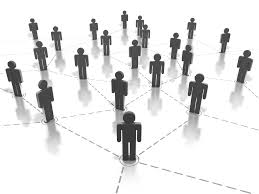 Referring physician portal
The SIMMS Referring Physician Portal is a comprehensive source of information for referring physicians who really want to focus on providing exceptional patient care. It is a secure domain of patient records, critical information, current and historical reports and images.
The Portal enhances communication and collaboration between the physician and the IHF by using the "anywhere, anytime" effectiveness of SIMMS cloud-based technology. Physicians benefit from the ability to work at the same time as the radiologist, cardiologist, or other specialist, in real time. The availability of the portal creates a faster turnaround time, strengthening the healthcare facility's relationship with the physician.
No installations of costly Virtual Private Network (VPN) channels are required. Just a user name and password provided directly by the IHF. Physicians can only access patients that they send for examinations, so patient privacy and confidentiality are maintained.
For those physicians that utilize Safari, Firefox, Chrome, or other internet browsers, SIMMS is completely compatible. SIMMS HTML 5 functionality also means that the referring physician portal is accessible through PC, Mac, Blackberry, Android, Tablet, Lap Top, IPhones and next generation products.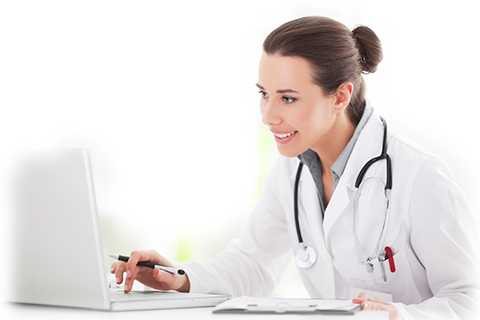 Healthcard Validation
SIMMS Enterprise offers an automated and integrated service, in accordance with the Ontario Ministry of Health (not available outside of Ontario), to ensure the correct information of the patient is being registered during the check-in stage. "Health Card Validation" verifies that the Health Card number is accurate and up-to-date. This service is critical for any clinic that is concerned with invalid, outdated or misused Health Cards. It eliminates the possibility of performing unpaid services, will reduce errors when submitting claims, and reduce the amount of work for resubmissions and reconciliations.
For additional information, please visit: Health Care
Medical Claims Electronic Data Transfer Billing
SIMMS is proud to be associated and partnering with the Ministry of Health and Long-Term Care (MOHLTC) in their Medical Claims Electronic Data Transfer (MCEDT) Program.
The MCEDT service is a secure method of transferring electronic files to and from an authorized MCEDT user and the ministry. It is compliant with the Government of Ontario Information Technology Standards and the Personal Health Information and Protection Act for the handling of personal health information. The MCEDT service is a web-enabled service that can be accessed using an Internet connection.
The MCEDT service is available seven days a week on a 24-hour basis, with the exception of weekly scheduled system maintenance, on Sunday mornings between the hours of 1:00 am and 5:00 am and Wednesday mornings between the hours of 5:00 am and 8:00 am.
This service makes IHF claim preparation and submissions, easier and faster. With all of the billing information acquired at check in, there is no need to worry about billing code errors, mismatches and resubmissions.
For those IHFs in Ontario, receiving OHIP reimbursement SIMMS is the perfect tool for segregating Radiologist Remittances by location. This saves managers and administrators hours of sorting and searching every month.
For additional information, please visit: Official Website
Electronic Medical Records
In order to accommodate the growing requirements for EMR integration, SIMMS has developed and deployed the functionality to deliver and export reports in the HL7 format, which became a standard form of communication between medical systems including EMR, RIS and PACS.
Our HL7 export feature provides physicians the luxury of importing patient reports directly into their EMR with minimal efforts and maximum results.
eHealth
SIMMS is proud to be associated and partnering with eHealth Ontario in their Diagnostic Imaging Program.
Picture Archiving and Communications Systems (PACS) and DI repositories are secure computer systems that contain patient radiology reports and images such as hospital-based CT scans, ultrasounds, MRIs, mammograms and x-rays. The implementation of these systems has eliminated the need for film and paper diagnostic images.
DI gives healthcare providers important information to help them make better decisions about a patient's treatment. Authorized healthcare providers can securely share images and reports with other providers within their respective DI-rs. The diagnostic images and corresponding reports are stored in a regional repository from which they can be retrieved in digital format. This capability is reducing the need for patients to have to travel to see a specialist.
eHealth Ontario's DI program is part of the agency's overall strategy to improve patient care, safety and access. By putting a stable technical infrastructure in place, it guarantees that healthcare providers have access to vital clinical activity information systems when they need it. eHealth Ontario coordinates the four DI-r projects covering all hospitals in Ontario, and provides funding support and the ONE® Network giving providers access to the system.
For additional information please visit: Official Website